A touch of "A thousand and one night"
The 'chambre haute' bedroom
The Ancients used to like more than any other the rooms situated on the first floor : the « Chambres Hautes ». Recent in the history of these traditional houses, these rooms were built upstairs and arranged inside the barn. The light was delicious there, making life sweeter and comfort better.
With its two levels, our « Chambre Haute » can accommodate up to 5 people. On the ground floor, the openings on the « tuyé » allow to visualize this astonishing and extremely rare architecture. The staircase leads to another place at another time. Let yourself be carried away by the intimate light of the Murano lamps of which Mariano Fortuny has drawn the volutes and enter the tales of the Thousand and One Nights...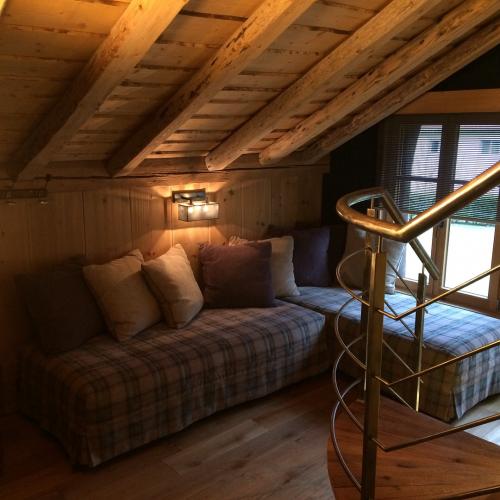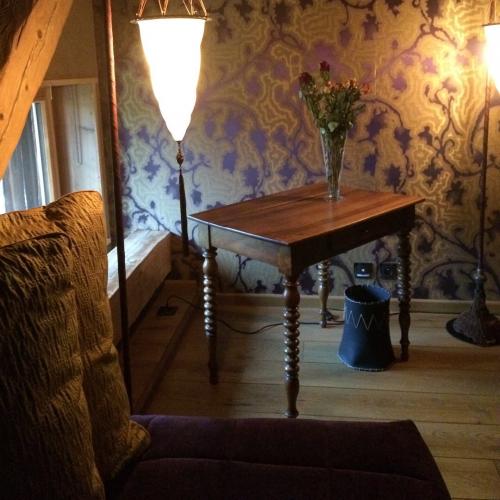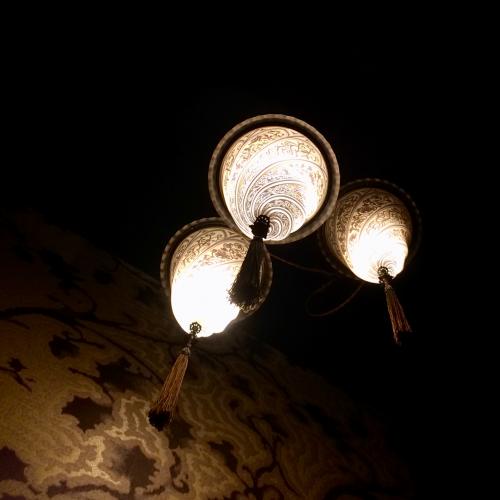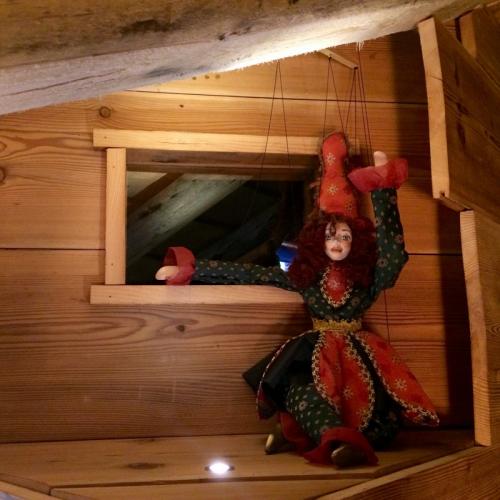 Prices
A night in The 'chambre haute' bedroom
+ 20€ per additional person
220.00 € per night *
Breakfast included
* Based on two people sharing
Artists and artisans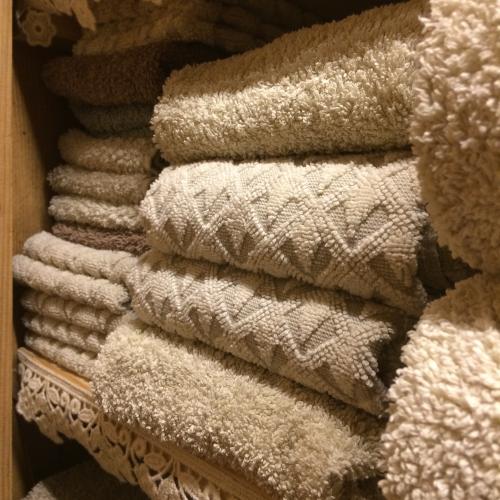 The household linen from Linvosges
At l'arbre à chapeaux, sheets, bath towels and table napkins are made in the Vosges, by the Linvosges manufactures, Le Jacquard Français and Garnier Thiebaut.