A former woodworking workshop
The 'chambre neuve' bedroom
The « Chambre Neuve », the last room renovated by our great-grandparents Cécile and Abel, used to be a woodworking workshop. Its colors and materials give it a soft and smoothing atmosphere. Tribute to our grandmothers Odette and Hélène, this room is equipped to accommodate people with reduced mobility.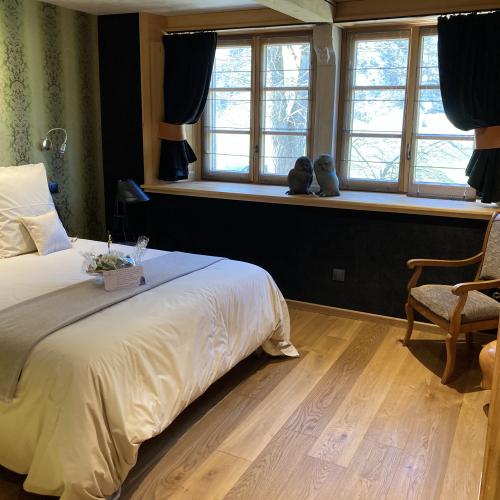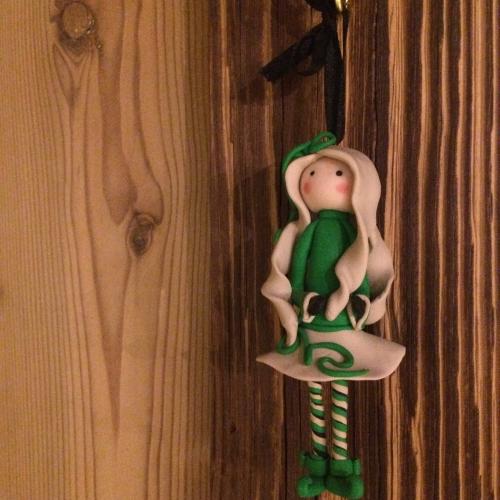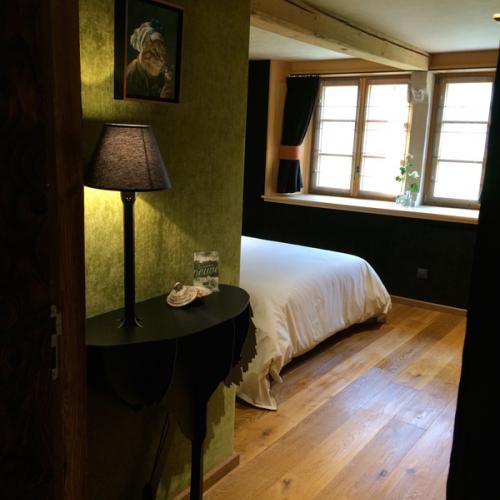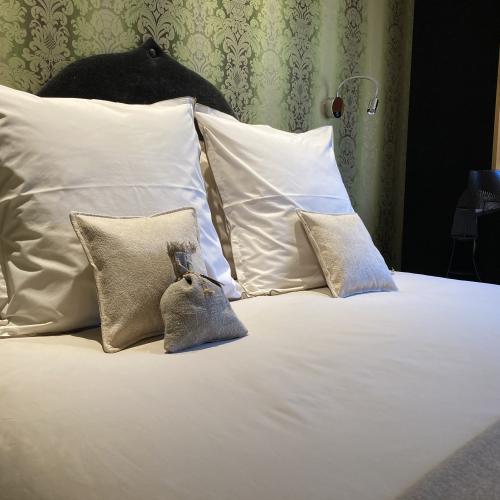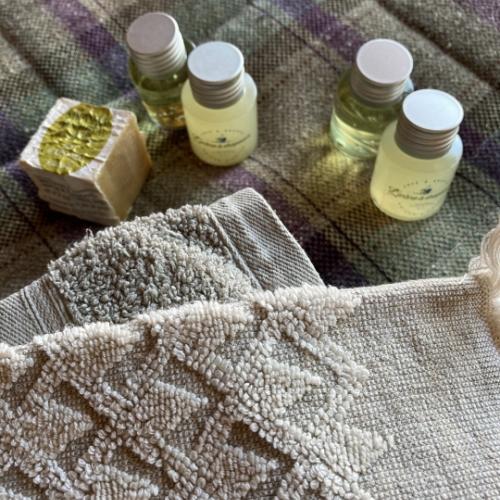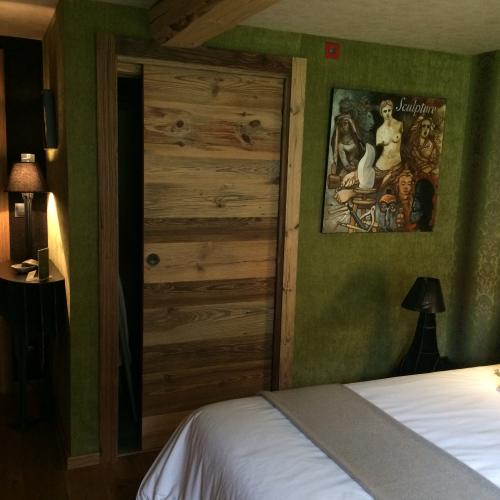 Prices
A night in The 'chambre neuve' bedroom
150.00 € per night *
Breakfast included
* Based on two people sharing
Artists and artisans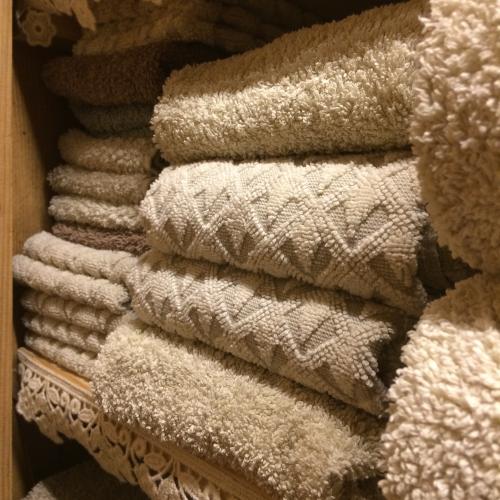 The household linen from Linvosges
At l'arbre à chapeaux, sheets, bath towels and table napkins are made in the Vosges, by the Linvosges manufactures, Le Jacquard Français and Garnier Thiebaut.